PBS NewsHour Interviews Noah Arbit on West Bloomfield Gerrymander, Redistricting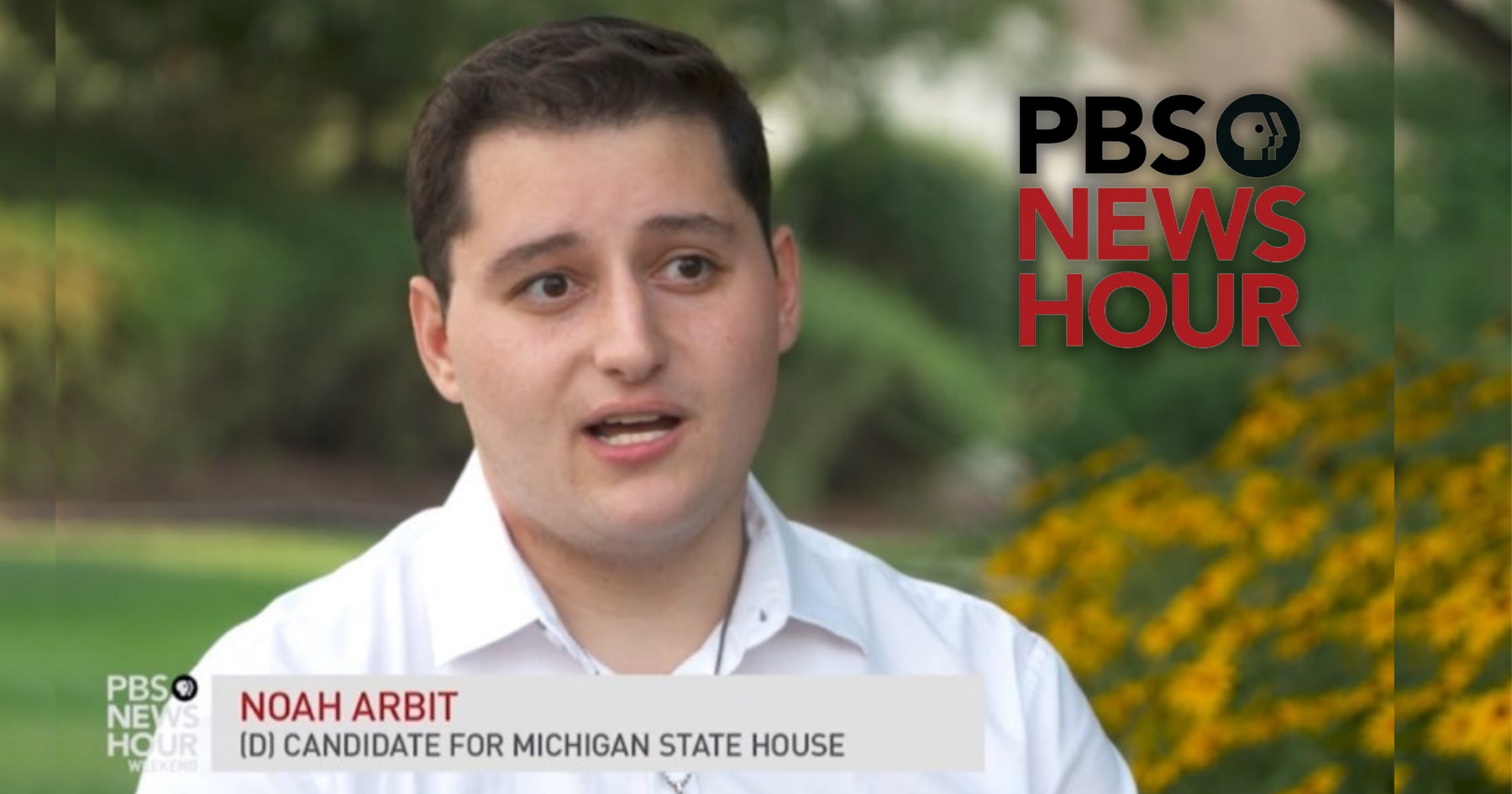 Christopher Booker: Michigan's Redistricting  Commission has also heard from people that believe their community needs to be reunited.
Noah Arbit: The 2011 maps sliced through Greater West Bloomfield to such a degree that even the most attuned voters struggle to remember which district they live in and who represents them.
Christopher Booker: 26-year-old Noah Arbit testified before the commission in June, bringing a visual aid to show how his suburban community was divided in 2011. He brought me to a corner in West Bloomfield, to show how this heavily Democratic area was separated, allowing a Republican to represent part of the township in the state legislature.
Noah Arbit: This is the 39th district, the 39th house district, 40th district, same town, West Bloomfield Township.There is no reason that it should be divided this way.
Christopher Booker: Arbit is an avowed democrat. He's worked for statewide campaigns, founded the Michigan Democratic Jewish Caucus, and is an aspiring politician himself.
Noah Arbit Campaign Video: We just can't afford to wait for the same old politicians to get their acts together.
Christopher Booker: He recently announced that he was running for the Michigan state House of Representatives next year in a yet-to-be finalized district, believing it will likely be more Democratically leaning than it is now.
Do you have any concern that your voice, which is a partisan one, taints the independent commission at all? They know that you are susceptible to criticism from the right that says this is just a ploy by the left and the Democrats to change the game.
Noah Arbit: No. Well, here's what I'll say, as someone who has worked on partisan political campaigns for candidates, I was ineligible to serve on the commission. And I think that that was an important safeguard to make sure that partisans of either side were not running roughshod over this process. But, you know, it is my right to be able to talk about how I feel my community has been harmed by the, you know, partisan redistricting that we saw in the 2010 cycle.