Noah Arbit Raises Record-Breaking $110,000 in Grassroots Support in First Four Months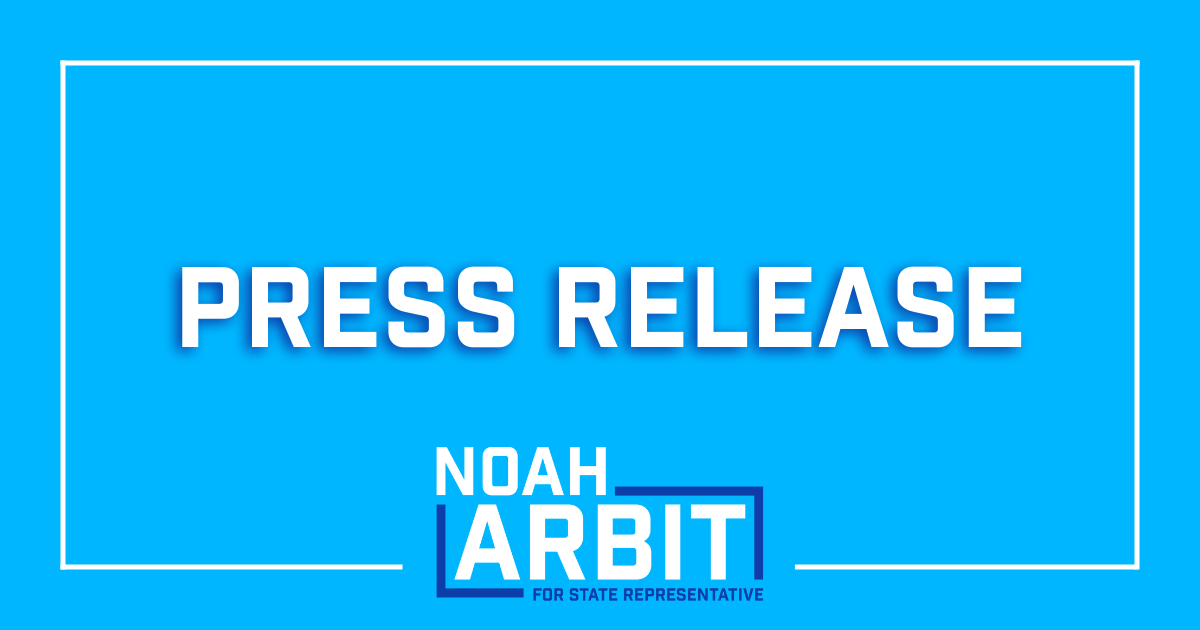 Noah Arbit Raises Record-Breaking $110,000 in First 4 Months, Begins Primary Campaign with Over $100,000 Cash-on-Hand
Arbit continues record-breaking fundraising in Q4; begins election year in commanding position for Democratic nomination in West Bloomfield/Commerce-based 20th District
WEST BLOOMFIELD, Mich. — Veteran organizer, community leader, and Democratic candidate for Michigan's 20th House District Noah Arbit (D-West Bloomfield) announced his campaign's record-breaking fundraising numbers through December 31, 2021:
Since launching his campaign to represent West Bloomfield and Commerce in the state house on August 26, 2021, Arbit has earned robust support from across the 20th District, including:
$109,802 raised in only four months, setting the statewide record for the quickest $100K raised by any non-incumbent Democratic house candidate in Michigan history
Over 600 contributions from nearly 500 individual supporters;
100% of Arbit's contributions have come from individuals
Over 90% of contributors to Arbit's campaign reside in the State of Michigan, with the greatest proportion of support coming from residents of West Bloomfield;
Arbit's campaign will report a balance of nearly $103,000 cash-on-hand heading into the Democratic primary on August 2nd.
Arbit's deep communal support places his campaign in a commanding position to organize for and win the Democratic nomination, and to take on the Republican nominee. In addition to record fundraising, a growing coalition of elected officials and community leaders continues to voice strong support for Arbit, including longtime Oakland County Commissioner Marcia Gershenson, West Bloomfield Supervisor Steve Kaplan, Treasurer Teri Weingarden, Trustees Jonathan Warshay and Diane Swimmer, as well as Fems for Dems founder Lori Goldman, among others.
Arbit stated, "I am so grateful to every member of our community who has contributed to help build this campaign. Our record fundraising is proof that West Bloomfield and Commerce are ready for bold, new representation. With redistricting completed, 2022 marks the first time in 20 years that my hometown of West Bloomfield will have one, unified voice in Lansing. I will work as hard as I can to be that voice – to confront Michigan's mental health crisis, defend our world-class public schools, boost regional competitiveness, innovation, and job growth, and strengthen Michigan's hate crimes law. We've hit the ground running and I am so excited to continue meeting families and workers across West Bloomfield, Commerce, and the Lakes."
###